Troubles stir up, weeds strangle my opened brain
Roaming my veins and senses
I wear the memories
Mind collapsed
Kill the fucker
Cocaine!
INSAINE!
Fingers
Mind bent
Lingers
Time spent
Triggers
Sinners
Went
Maze
For days
Grudge
Anything
Sluggish nudge
To be hugged
And loved
By drugs and street thugs
Alley tugs
Her spirit
Can you hear it?
Screaming
Come to me
Come to me!
Come to me!!!!
Come to me!!!!!!!!!!!
FUCK NOOOOOO!!!!!!!
GET THE FUCK OUT MY BRAIN!!!!!
http://soundcloud.com/mentalnotes-1/blood-lust-poetry
I felt his heart beat
And all I could imagine was my teeth ripping into this delicious meat
I smelled his blood mixed with the rain
And I felt his blood moving slowly through his vein
I felt my blood lust ooze from his kiss
My mouth watered and saliva fell from my lips
This town has long time been warned
The human that once lived in me
It seems like an eternity
And I still mourn
And so I walk with the dammed
Feeding off of the living
Sacrificial lambs
I have been 17 for over five hundred years
And there is nothing that scales this earth that I fear
He is human
And I am a vampire
My blood lust far exceeds
Even my strongest desires
But I love him
I bite him
And I loathe myself
And I will him
To never remember me
OK SO I WATCHED ALL THREE SEASONS OF THE VAMPIRED
DIARIES ON NETFLIX AND FELL IN LOVE
WITH THE SHOW
I'M HOOKED!
How you so easily say you no longer love thee
And you no longer wish to be with me
All I do anymore is weep
As much as I try not to
 I smell you in my sleep
The love we shared always ran so deep
Like Romeo and Juliet
OH, such sweet sorrow
Until we meet again tomorrow
In our case, tomorrow never came
For today and tomorrow shall forever stay the same
As wonderful as love should be
It's our love that set us both free
Our spirits for no one person could tame
It's our desperate love that should forever stay the same
For we shall prove our love was never in vain
There will always be the tale of you and I
We will swim with the heavens and kiss the sky
The stars are envious of you and I
And the souls below
 It's a mystery why we loved so desperately deep
There are many who can only weep
For they will never experience love so deep
For we dared such delicate sin
You and I together souring with the wind
Love a thousand times over could never compare
To the love we so delicately shared
To defy this love I dare
Him and I no one could ever compare
So be careful next time love comes knocking at your door
It will take your heart and so much more
And if you're not willing to give it away
Then I'm warning you to stay out of love's way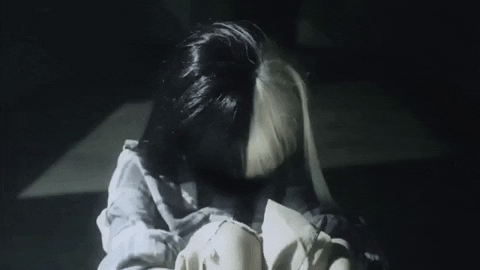 http://soundcloud.com/mentalnotes-1/my-avatar-part-3-poetry#
This twisted kiss
I'm hating this
Exposing all this fckin' shit
The word play
The comments today
Lead me down a path of twisted no where's
With shares and likes
But who is it that really sits behind that pc
From my solace carries malice
But you wouldn't know just by reading me
Never seeing me but looking thru me
From my reality
My Avatar
She waves goodbye to me
Only a morbid sign
Of rotten chimes
Sounds of angels
But the root is mangled
And I will never be granted my wings
Because off all the bad things I've seen
As I watch her play on that wicked and rusted swing
Posting this shit for you to read between what's caught
The twisted thoughts
A fckin' sadist
 Is how I made this
Sick game
For her own personal gain
Re-lived
Innocents
Free me from this dark cloud of razor blades
Anxiety and depression
Living in this lesson
That I tainted with my own haunted files
I only needed her for a little while
Now bats circle my bed
Like a storm brewing over my head
And stewing in suicidal thoughts
Caught in a web
That keeps me isolated
Gabriel keeps trying to get me to journey the map
It's a silly trap and I remember the road that it traveled for way too long
Singing hate me by Blue October http://www.youtube.com/watch?v=ddxgsvjinlu
Left
Right
And none are right so I lose sight
Of what's right with the wrong
And I listen while crying to Blue October's song http://www.youtube.com/watch?v=ddxgsvjinlu
Hate me