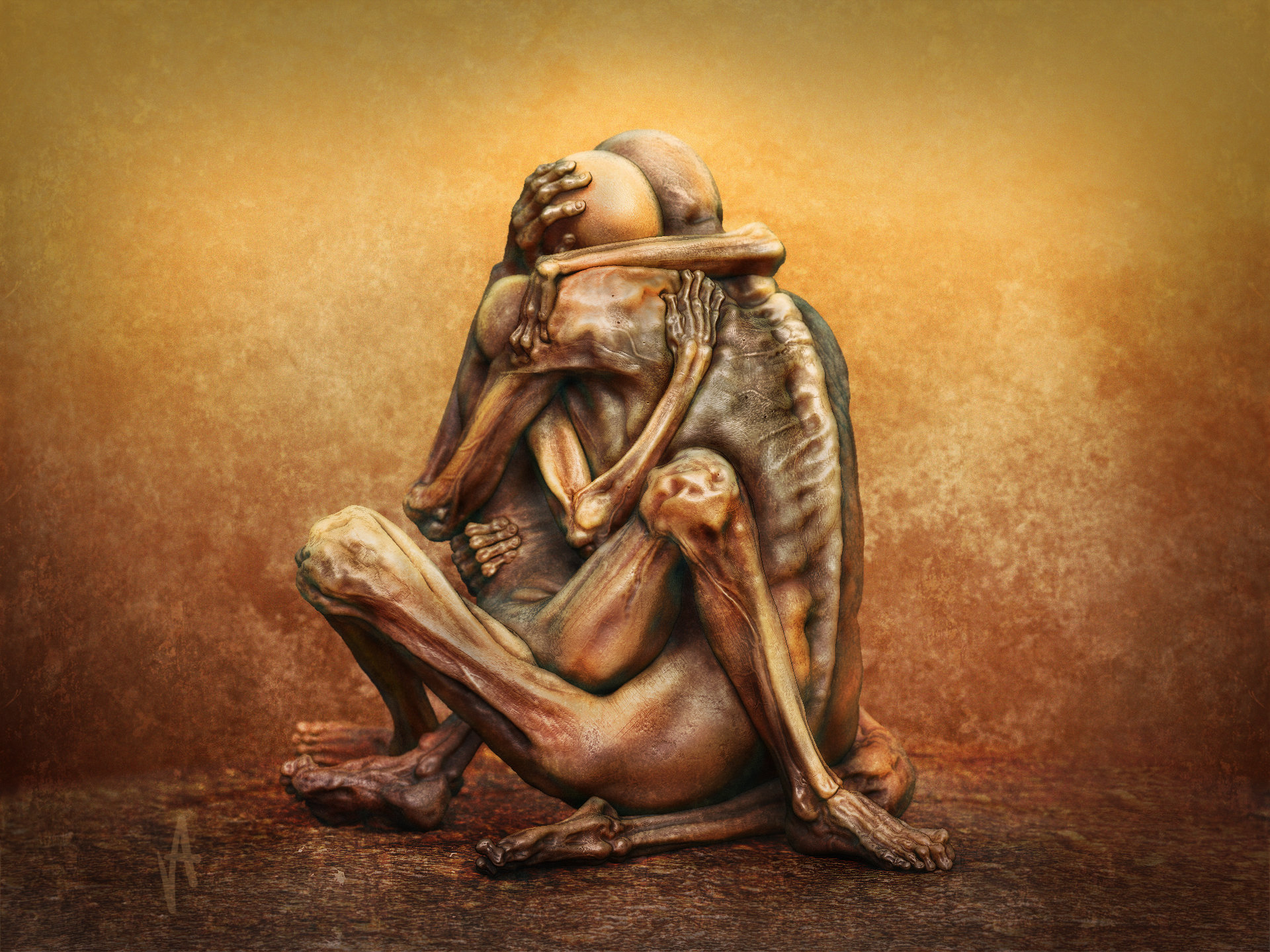 I'm crying out to you.
So please just love me.
I'm obsessed with wanting to be loved.
Like the mountain by the mist.
Held by the vista and its foggy kiss.
Even God loves the earth that's not even worth the land it occupies.
Dead lies of false love.
Creepy Hug.
And the pull that strains my brain.
Hard to obtain compassion for this game.
I'm sad by this lonely that runs thru these hollow veins.
This lonely makes me crave cocaine.
Can't deal!
Don't want to deal with what was.
Remembering those Creepy Hugs.
                                      Thank you, Friend's Uncle.